KAKVI SMO PRIJATELJI PO ZODIJAKU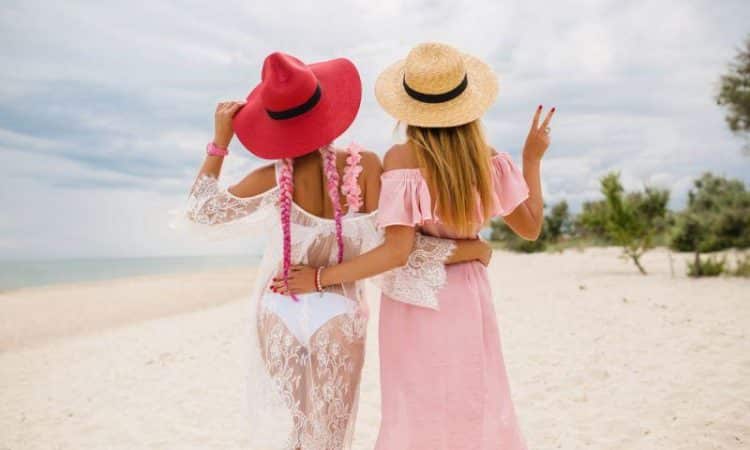 OVAN
Ovan je sebi dovoljan, ali zna da bude otvoren, direktan. Da li će neka od poznanstava prerasti u prijateljstvo zavisi od situacije. Ako je dobre volje i njegov ego ispoštovan, bićete njegov prijatelj. Okrenut je sebi, pa mu ne smeta ako ga ostavite samog dok mu ne zatreba. Ako ste među prvo troje na listi, spremite se da ginete za njega i on će ginuti za vas. Ukoliko prokockate njegovo poverenje, izbrisaće zauvek vaš broj telefona.
BIK
Druželjubiv je kada to njegovo raspoloženje nalaže. Vešt je u odabiru prijatelja i održava duga prijateljstva, čak i iz školskih dana. Biće vam oslonac i u nevoljama. Zauzvrat očekuje isto. Ukoliko pokušavate da ga obmanete, prozreće vas, ne prekoračujte njegovu granicu tolerancije jer ćete biti otpisani zauvek. Bik je veliki prijatelj, ali i nepomirljiv neprijatelj.
BLIZANCI
Bije ih glas da su nehajni, detinjasti, što u neku ruku i jesu, ali iza te leprašovosti krije se ozbiljan i odan prijatelj. Da biste došli do njega, morate pokazati visprenost i snalažljivost. Smeha, zabave i zanimljive priče neće zafaliti. Ako mu parirate intelektom i zanimate se za novo, biće tu. Njegova neposrednost je bez premca i uvek će mu iznedriti neke nove prijatelje. Ako ste mu važni, uvek je tu za vas. Ne voli da kida prijateljstva.
RAK
Rak je brižan, osećajan i oprezno bira prijatelje. Iz te nepoverljivosti često čuva stara prijateljstva. Kad vas prihvati, zanemariće i nedostatke. Pokazaće se i pokroviteljski, kao da mama sedi preko puta vas. Ugađaće vam, spremati vaša omiljena jela i kolače i tražiti rešenja za vaše probleme. Tu je i kad vas svi zaborave. Biće prijatelj koji će vam ponuditi i svoj dom da prenoćite ako nemate gde. Nepopravljivi emotivac će vas kljukati i savetima.
LAV
Pažljivo bira prijatelje, najčešće vrsne i ugledne ljude. Nije nametljiv niti će vas za gluposti zvati u pomoć. Zna da štedi svoje prijatelje i da im ugodi. Ukoliko ste mu pomogli, svoju zahvalnost pokazaće i kroz skupocen poklon. Vredi ga imati za prijatelja jer uz njega dobićete i još deset proverenih. Protežiraće i vas da bi se ponosio i vašim uspehom. Aplauze očekuje, ali ih i nesebično daje. Ne izlažite ga pritiscima, već zadržite kulturno ophođenje. Ako ga izneverite, udaljiće vas kilometrima.
DEVICA
Device su poznate po skeptičnosti, pa je tako i u građenju prijateljstva, dok se ne uveri u kvalitete. Koliko vas promatra, pomislićete da spava sa lupom. Sitnice joj život znače. Kada vas prihvati očekivaće reciprocitet. Biće tu kada vam je potrebna da izanalizira svaku situaciju i reč i pronađe najbolje rešenje. Negujte pijateljstvo i nikada nećete doći u neprijatnu situaciju ili svađu. Ako se razočara, obaviće još jedan razgovor i nestati iz vašeg života. Uz izvinjenje možda pruži još jednu šansu.
VAGA
Sve meri do perfekcije, pa i prijateljstvo. Ako vas pusti u okruženje biće učtiva i fina, slušaće vas pomno, nepristrasno prosuditi da li ste u pravu. Ukoliko niste, reći će vam otvoreno. Možda vam neće biti pravo što nije na vašoj strani i kad grešite, ali ona je nepopravljivi isterivač pravde. Ako ste obzirni i igrate po zakonima pravde biće vaš najbolji prijatelj celog života. Ima raznolik krug prijatelja, ali dominiraju umetnici.
ŠKORPIJA
Ima prilično kompleksan prijateljski kod. Sklapanje trajnih prijateljstva kod nje je zaista dug proces. Mnogo će proći dok ne uvidite kakav vam je prijatelj bila. Tajnovitost i nepoverljivost uvek je drže na oprezu, da ne bude povređena. Ili vas voli ili ne, nema sredine. Ako ste uspeli da odgovorite na sve njene zahteve, nema sile da vas život razdvoji trajno. I posle dugih godina biće tu ona ista koju ste oduvek poznavali.
STRELAC
Lepršav i dostupan za svako čisto prijateljsko srce. Možda će izgledati naivno, pokušavajući da se stopi sa svima, ali njegova suština će biti pronicljiva i veoma probirljiva. Odan je i na njega se uvek možete osloniti. Zauzvrat očekuje poštovanje i da ste tu za njega. Neguje duga prijateljstva još iz školskih dana. Nasmejan i vedar ulivaće vam optimizam. Pomoći će vam ako može. Radujte se što vam je baš on prijatelj, jer će vam sreća uvek biti za petama.
JARAC
Karakteran i odan prijatelj. I na uštrb svojih poslova , žrtvovaće vreme, ukoliko vam je potrebna pomoć. Naizgled hladan i rezervisan možda vam neće uvek odavati utisak osobe koja ima srca za vaše patnje, ali to je samo varka. Možda neće odgovoriti na svako kmečanje, ali u teškim vremenima računajte na njega i u po noći. Ako ste ambiciozni može vam biti velika podrška. Čuvajte ga i poštujte jer je vredan prijatelj za ceo život.
VODOLIJA
Krajnje prijateljski nastrojena, pa zna i da pobrka ljubav sa prijateljstvom. Prijatelji su im bogatstvo kojim se diče. Imaju širok spektar prijatelja. U poslu im se uvek neko nađe, a i oni isto tako drugima. Ponekad deluju kao sebičnjaci, ali ta zabluda nestaje kad vam zaista zatreba pomoć. I njihova prijateljstva mogu da datiraju iz mlađih dana. Ako ste zadobili njegovo proverenje gotovo će vas identifikovali sa sobom. Ako ga razočarate reagovaće kao bomba, odbaciće vas. Tada njegova tvrdoglavost stupa na scenu. I nema nazad.
RIBE
Požrtvovane i brižne, pa je vaša patnja i njihova briga. Neće žaliti ni vremena ni suza da vam olakšaju. Pomalo naivne pri sklapanju prijateljstva, pa može biti izigrana i prevarena. U ljudima vide samo ono najbolje. Od prijatelja očekuju samo najbolje i lako se razočaraju, jer je teško ispratiti sve njihove ideale. Izdvoje tri prijatelja na koja uvek mogu da računaju. Ako vam je prijatelje čuvajte je kao najdragoceniji biser mora.
Tags :
featured
horoskop
prijatelji
zodijak