Mladi pijanista hrabro korača ka svetskoj slavi: "Želim da promovišem našu umetnost širom sveta"
Poznati pijanista, tenor i modni kreator 
Stefan Đoković
 ovaj put se odvažio na novi projekat do sada neviđen na našim prostorima. Spot za čuvenu 
Šopenovu Revolucionarnu Etidu 
snimljen je na najvišem produkcijskom nivou kao spoj arhaičnog i modernog, efektne rasvete i ambijenta kao i same virtuoznost i izrazajnog sviranja, čime je umetnik želeo da na najbolji način približi publici klasičnu muziku.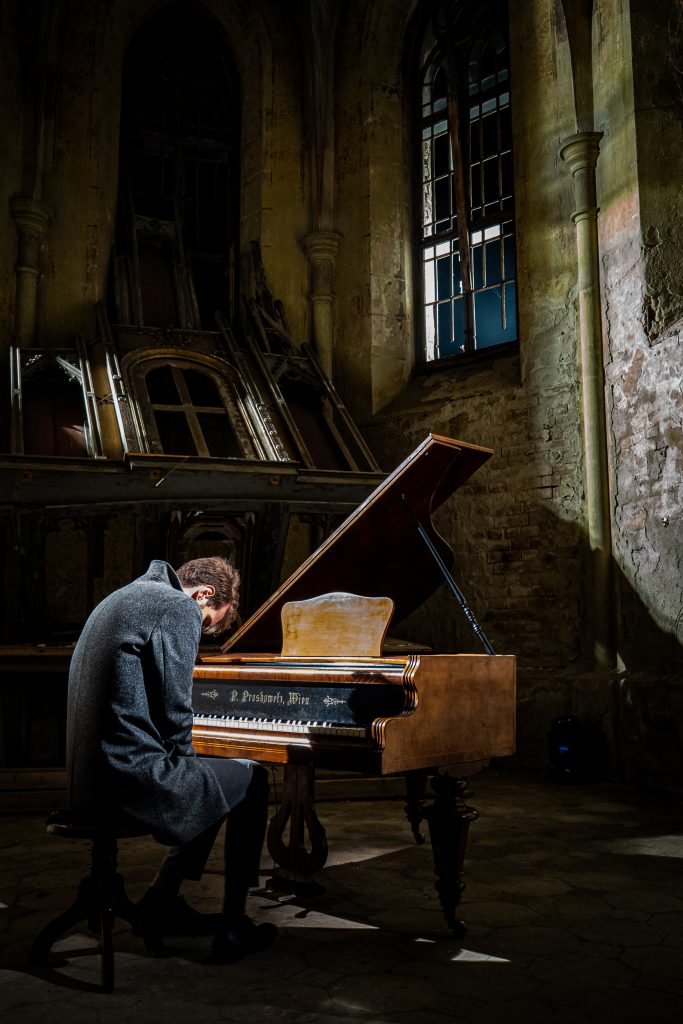 – Zadatak umetnosti je da prkosi negativnim događanjima u vremenu u kojima nastaje. I cela ova situacija je uticala na globalno plasiranje umetnosti. Tokom prethodne godine su otkazani gotovo svi koncerti, te sam želeo da smislim novi nacin da iskažem svoj muzički i scenski izraz i da kao do sada to učinim na najvišem nivou. Smatram da je ovo put da se svima približi klasična muzika jer je ona ipak nešto što opstaje vekovima i za to postoji razlog – izjavio je Stefan za Grand Online i dodao:
– Reakcije ljudi svih uzrasta na nju su bile sjajne, a meni je želja i zadatak kao umetnika da klasičnu muziku promovišem. Takođe, kroz ovaj koji je prvi u nizu ekranizovanih klavirskih izvođenja želim da promovišem srpski pijanizam i umetnost širom sveta, što ću činiti između ostalog i na Solističkom koncertu u Sankt Petersburgu u Maju ove godine.
Tags :
featured
pijanista
stefan djokovic